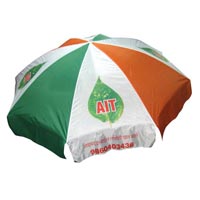 If you are using branded products as a marketing tool, then you should think about getting a promotional umbrella created. There are numerous benefits of using the branded items as a great marketing tool, including that they are going to be unique, they are also reusable and would save you plenty of money. Here are a few more benefits of using the branded products for your advertising needs.
Benefits of Using Branded Items for Marketing
Make sure you are getting your branded products from one of the best promotional umbrella manufacturers. You should also know what the main benefits are of using this type of product for your marketing needs, such as:
• Unique – When you use branded items for your stall, then you are going to be using something that is unique. This will help to draw the eye of the customers as they are passing by and you can have them created for you. The design can catch the attention of the people passing by, which will increase your brand recognition.
• Reusable – Another reason to consider the promotional umbrella for your business marketing needs is that it is reusable. If you choose the right size, then it can be used for any table or stall while you are talking about your business. Also, these can be used to give out to your customers and they are going to be a useful item.
• Affordable – Also, these items are extremely affordable and you can use these as a marketing tool for a stall or even give out to customers. Make sure that you are thinking about the size that you are going for and what you want it to look like. You don't need to spend a lot of money on these products and the more it is used, then the more money you are saving.
• Useful – This is going to be a useful gift if you are giving it out and this is important. There are some gifts that you can give out that people won't use, but this is something that they would use. The more they use it, then the more people are going to see your brand and come to you when they need something done.
Ensure that you are thinking about the various benefits of using these for marketing and gifts for customers, especially if you want something unique. Why not give the customers something they will use if you are trying to give them a branded gift?
These are very useful products and the promotional umbrella manufacturers can help you to come up with the right idea. These can be used not only for stalls for your business, but you can also give them out as gifts, which is extremely useful. These are going to be unique since they can be created just for your business and you can choose the design that you want. These would also be reusable, especially if you are using them for stalls and they are going to be affordable and will save you money over time.