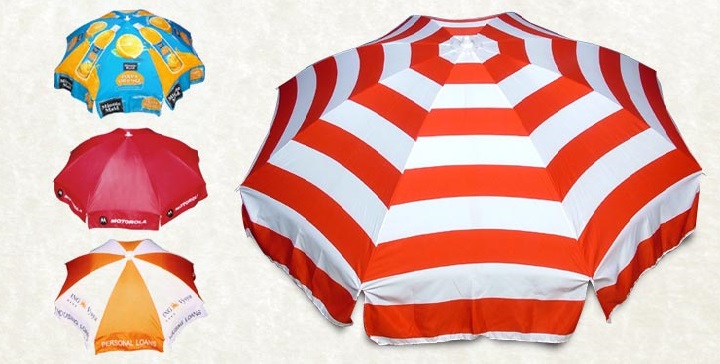 When marketing your company or product, it's crucial to select promotional items that may also be put to good use. Promotional umbrellas are a very popular present. Daily-use items with a limited shelf life that may be swiftly discarded include promotional pens, printed mugs, and branded clothes.


These items are perfect for low-cost freebies. However, promotional umbrellas are not a gift that would be wasted at the very least, they might be given to someone else.


The last thing you want is to provide giveaways that your target market won't find beneficial, as this will prevent your business from receiving the publicity you desire. Customers will remain dry and see your branding while using promotional umbrellas.


The majority of people rely on them heavily throughout the winter months and continue to use them during the (frequent) summer storms. As a result, they are excellent marketing materials because they are useful and likely to be used by your target audience.


Since many years ago, promotional products have been employed as a low-cost marketing strategy to increase long-term growth and brand exposure. Businesses, no matter how big or little, established or just starting, are constantly looking for corporate promotional gifts that are both useful and fashionable.


Why Are Umbrellas The Best Promotional Products?


A good promotional umbrella from a good hand-held advertising umbrella supplier is a really useful advertising gift, unlike some items that are only utilized for marketing. This implies that the recipients of your advertising umbrellas will use them frequently, ensuring far greater brand exposure with no effort or expense.


You are being environmentally conscious by deciding to use promotional umbrellas to advertise your company. Promotional umbrellas are much less likely to be thrown away by recipients than other disposable kinds of brand promotion, such as pamphlets and brochures. In reality, umbrellas frequently survive a long time since your clients can use them repeatedly, giving your brand longevity.


Using promotional umbrellas is a cheap approach to increasing brand awareness. You may save waste by only manufacturing what you need while also expanding your brand's exposure and expanding your audience. Additionally, by deciding to create a promotional present that will undoubtedly provide a return on your initial investment, you are choosing to create a durable and functional advertising gift to promote your company.


When you buy promotional umbrellas from a
hand held advertising umbrella supplier
for branding, your customers are kept dry while your logo is prominently displayed. Because of the size of the umbrella, if you make attractive use of the space, people are more likely to notice your branding and logo from a distance.
Everyone, regardless of age or gender, uses umbrellas. Everyone searches for an umbrella when it starts to rain, from young schoolchildren to adults, from seniors to teenagers. Therefore, an umbrella is a perfect choice to go with if you're searching for a promotional product to reach a variety of customers.


Using promotional umbrellas can provide you with excellent marketing chances. Let us assist you in investigating your options. Promotional umbrellas provide many benefits over other, more conventional promotional goods, making them a very efficient method to market your business. Distribute promotional umbrellas to your customers, clients, and associates to add some creativity to your branding efforts. This is a gift that cannot be ignored or overlooked.