Qualities Of A Best Roll Up Standee
Posted by Admin on February, 12, 2020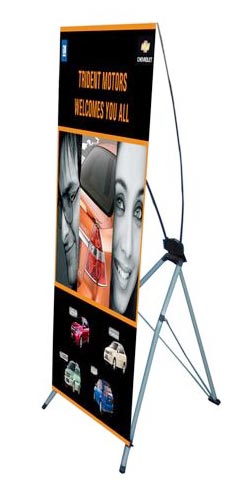 When it comes to advertising your staff through a big street paper, people always like using the roll up stands. Many end getting frustrated because some of these stands are not able to meet their needs just because the supplier of the stand is not qualified to offer such a service. Below are the features that you should observe before buying Roll up standees so that you eliminate the frustrations that you may get from an unreliable stand. Many people have been convinced to buy what is not fit for them, hence, here are a few things you must consider before buying one for yourself.
First, ensure that your advert is designed by the same manufacturer of the stand. The volume of your advert and its layout is the one that is going to command the kind of stand to be made. This will ensure proper fitting of the advert to enhance proper viewing by potential clients. This is not something to be taken for granted because for people to see the advert well, it must have been fixed well on the stand. Don't be in a hurry to buy, just present yourself to the manufacturer, explain your case and wait for him or her to make it for you.

Roll up standees must be made using durable materials, especially if the advert is meant to last long. The stand must be able to withstand all environmental conditions without reducing in its quality. It should serve to protect the paper of the advert and ensure that it remains functional throughout. For people who think the material does not matter, they should try a material that absorbs water or cracks when hit by the rays of the sun, and then you will know the frustrations one gets when the stand is fake. Plan yourself and get the best stand ever.

Different sizes are available. Depending of the size of the advert and intended purpose, a stand can be customized to meet the desired requirements of the customer. This will make it easy for the advert to serve its purpose. There are also different shapes and colors which shall all be determined by the customer's preferences.
For the best services, just ensure that you get the best manufacturer who has an outstanding reputation to do the job. This will emancipate you from the frustrations of being given irrelevant stands to advertise your stuff. Quality should be considered first, before you look for the price.
This entry was posted on February, 12, 2020 at 11 : 55 am and is filed under Roll Up Banner Stands. You can follow any responses to this entry through the RSS 2.0 feed. You can leave a response from your own site.